OUR 2021 SEMINARS WERE INCREDIBLE! SO MANY OF YOU CAME OUT TO AMP UP YOUR SKILLS AND CONNECT WITH OTHER LIKE MINDED CREATIVES! STAY TUNES FOR OUR 2022 SCHEDULE TO ARRIVE SOON
INTRODUCING OUR ALL-NEW
AUGUST MONTH OF SEMINARS
Finally, our seminars are back we are happy to bring you the seminars you have been asking for!
Our August month of seminars will be held at our brand-new teaching studio, offering you the best hands-on flower filled month.
Of course while always creating and learning this is a great opportunity to meet with other like-minded people. Friendships and collaborations will be forged during your classes and of course food and drinks will be served!
This year we are offering the opportunity to purchase a Toronto Flower School professional floristry mini kit. We have packed 3 of your tool essentials in a kit to get you started on your flower journey!
Spaces are limited , so sign up early. Discounts apply to Toronto Flower School alumni with a code and students wanting to register for both classes.
SEMINAR 1:

A FULL DAY OF INSTALLATIONS
SUNDAY AUGUST 8 – 12PM TO 4PM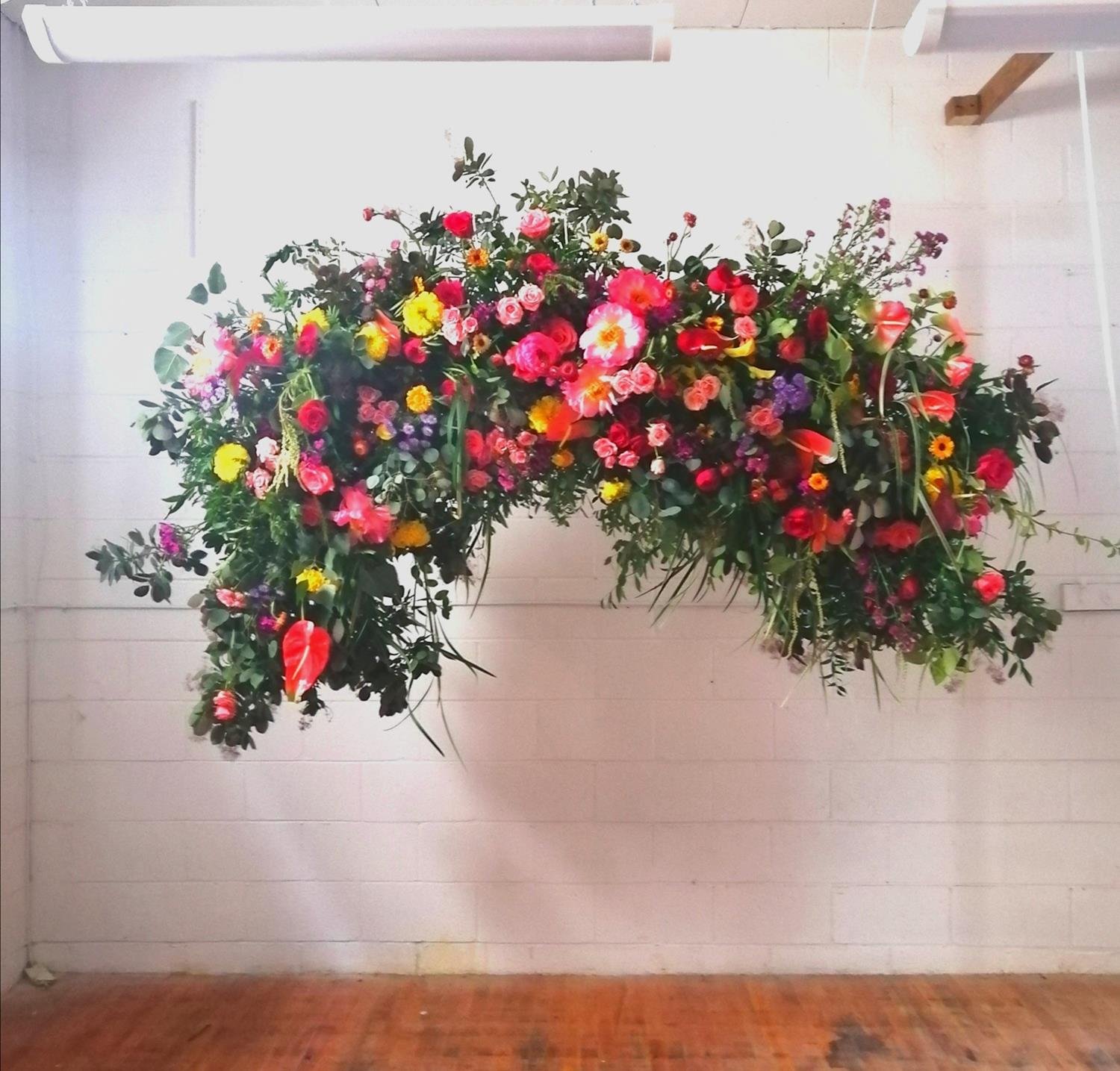 We are starting our August month of seminars off with a bang because so many of you have asked for a full day of floral installations, this is a day just for you!
Natalie Schibel @mythologyfloral and Alexandra Currie @flowerbabyfloristry together will be our guest designers for this fabulous day. Their combined experience will make for a day of creation and of course , a day of learning all the proper installation techniques and mechanics in creating these masterpieces.
During this hands on class you will be doing:
A grand hanging floral chandelier
Floral ceremony stands
Floral meadow markers
A large and lush floral arbor
This will be a day to have all your floral installation questions answered while you learn the proper mechanics and the ins and outs of venue installations.
On our day of installations, you will develop a sense of confidence and be prepared for your next large installation.
SEMINAR 2:

THREE BEAUTIFUL GARDEN STYLE BOUQUETS
SUNDAY AUGUST 15 – 12PM TO 4PM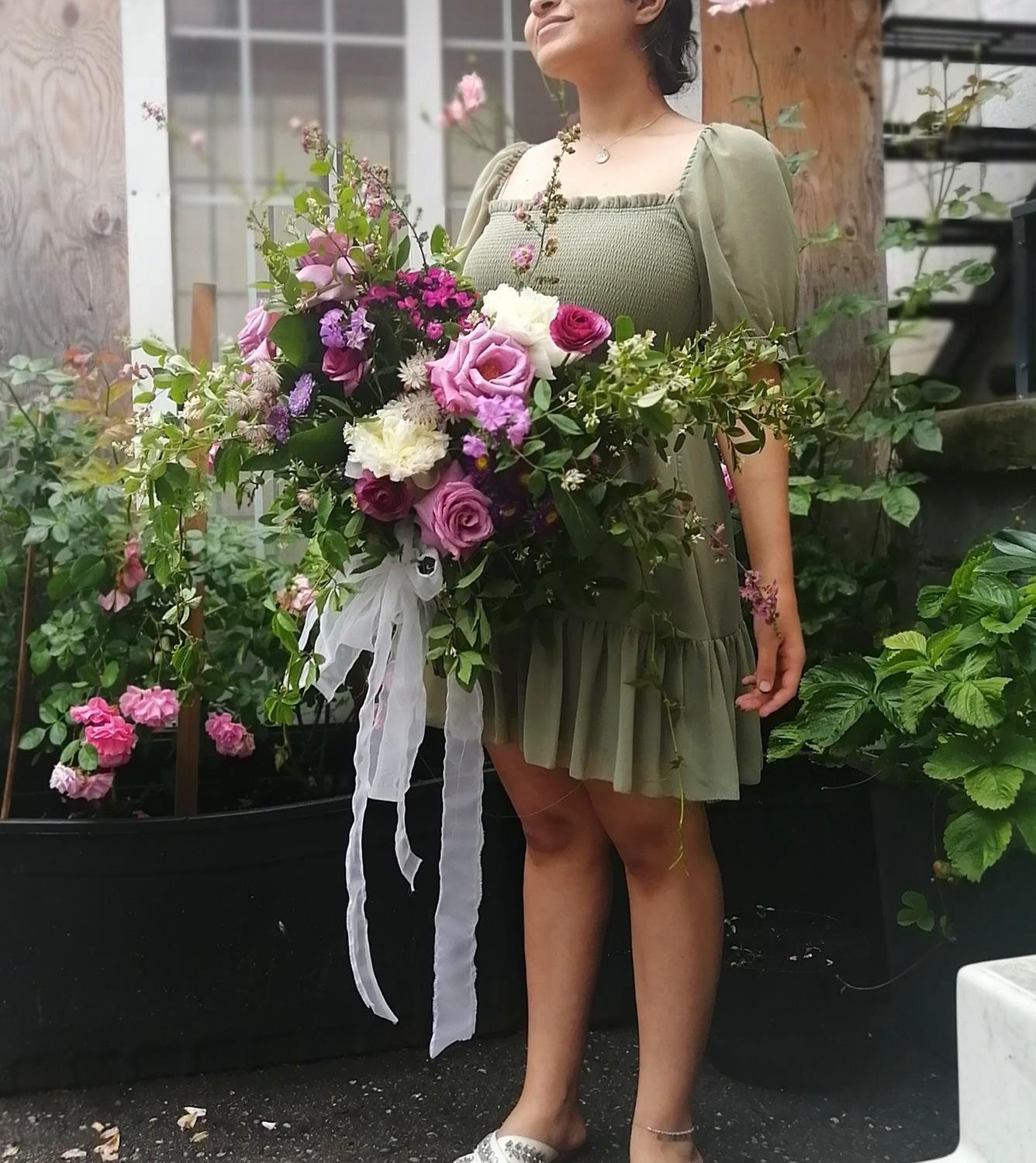 Today's seminar is our day of beautiful bouquets! This day is perfect for students wanting to learn the most up to date bouquet making techniques.
We will cover:
The cross-tape method created with lush reflexed roses and large beautiful anthurium
The chicken wire technique. A grand bouquet abundant with on trend florals and greenery
The hydrangeas as armature and spacer flowers technique. A whimsical garden bouquet bursting with beautiful blooms
These are the sought-after techniques essential for any contemporary florist. We think after this class your eyes will be amazed at what your hands have done!
SPECIAL EVENT:

STUDENT PARTY
SUNDAY AUGUST 29 – 1pm…'till it ends!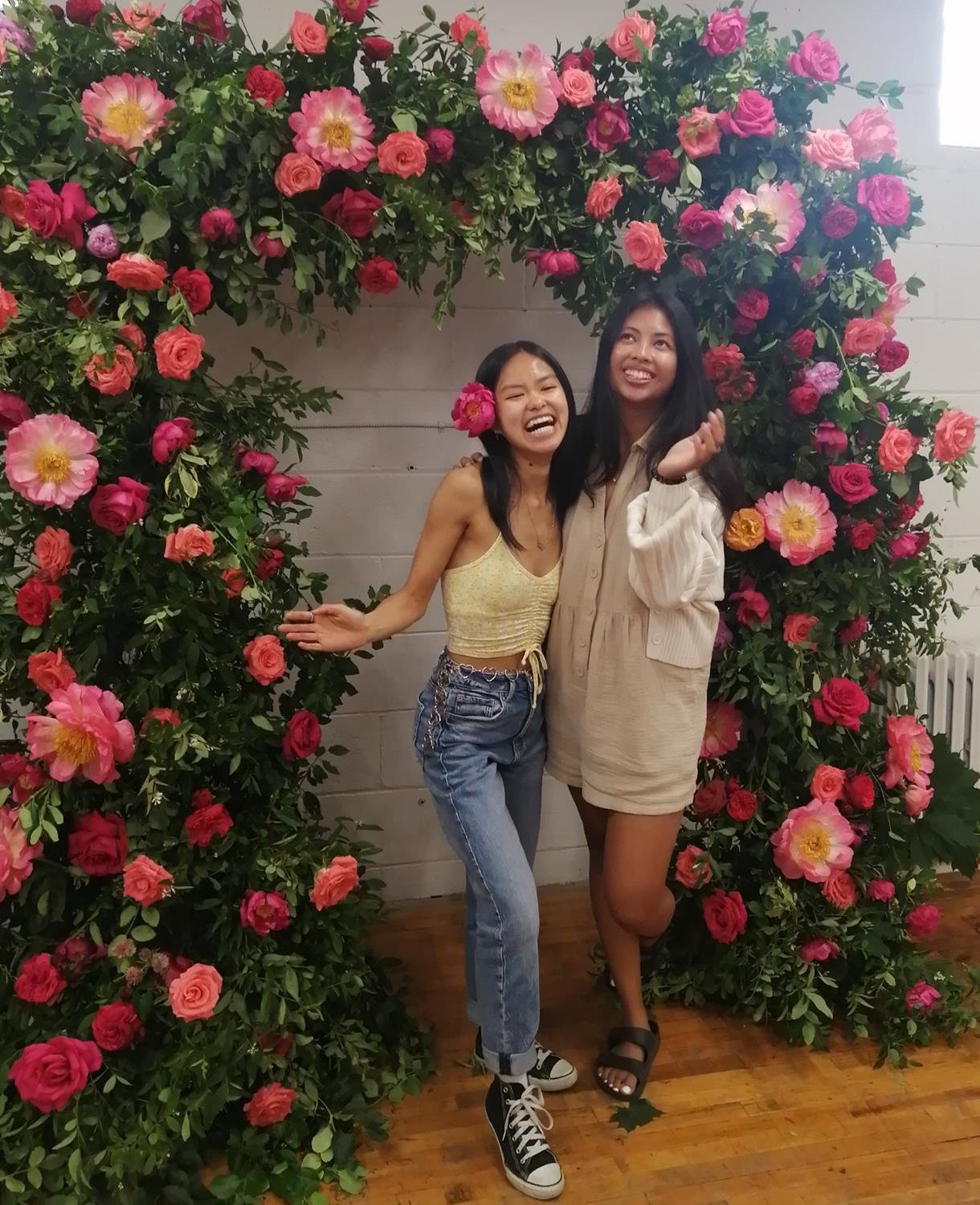 We have all been through so much in the past year and a half that we have decided to do something to thank all the people who have helped to make TFS the success it is , and by the way that is YOU, all of our grads who chose us to begin their careers in floristry.
Toronto flower School has been in business since April 2012 when we took our first student Flo. A beautiful young girl who sat in my back room with tears in her eyes because she was so happy to be here! Since then, hundreds of you have passed through our store, the little school and now the big school!
So we are having a party in your honour! At a time when everything is going up , up , up people are getting less, less, less we want to give, give, give!!! HA!, You know us, we don't go small!
Yes, an alumni bash. You will be able to reconnect with old friends and hopefully make some new ones .
For the feast, charcuterie artist Amazing Graze is coming to show us all how she rolls! Lots of us know and have hired Grace for our events , so we know the food will be just that, Amazing! "Refreshments" will be aplenty as well!
Industry professionals like Lisa Vigliotta photography will be here to snap pics and answer all your photography questions. It is going to be a wonderful, fun day and we are looking so forward to seeing you all again!
Please call, email or direct message me to let me know you are coming. Any time after 1 pm, 'till it ends.
If something does happen with COVID again, we will post on Instagram and have a rain date, but everything is looking up!
I cant wait to reconnect again!