2020 FLORAL DESIGN SEMINARS
This year – we're doing something TOTALLY different…
We have partnered with a dream team of incredible GTA wedding venues and vendors to provide one-day floral installation workshops to be photographed in editorial styled shoots for your portfolio. Arbours & floral installations are becoming increasingly more important for the modern event florist.
We take you on location to popular wedding venues around the GTA where you will learn how to create stunning wedding arbours, hanging chandeliers, floral posts, staircase meadow arrangements, and other on-trend onsite installations, all while networking with other talented vendors & event florists.
These shoots are fully styled, and include a real bride and groom. After our workshop, you will be delivered the entire day's album to use for your portfolio. What is better than that?!
Come spend a day making floral magic, networking, & learning from our lead designers!
UPCOMING WORKSHOPS & DESIGN CONCEPTS
Sunday, August 9th
Harding Waterfront Estates – "She Wore Blue Velvet"
Inspired by the Normandy coastline, we will be designing a romantic wedding arbour in a meadow clearing, lush adornments for the grand staircase, and stunning fireplace, as well as large floral posts for the double patio doors. In keeping with the french countryside style, we will use lots of romantic blue delphinium and cotton fluffs in our designs.
Colour palette: Gold, Velvet Royal Blue, White Cotton, Mother of Pearl.
EARLY BIRD PRICING: Register before July 5th: $399
July 5th until sellout: $499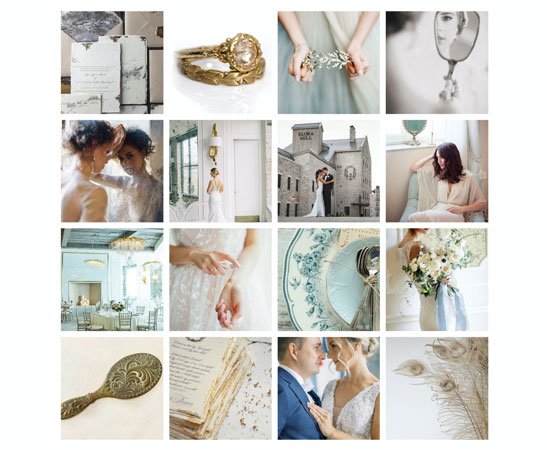 Coming soon. Date to be announced
Elora Mill – "Mirror Mirror, on the Wall"
Inspired by the old world mirror in the Grand Room of Elora Mill. Natural and cascading greenery, bleached and dried foliage, and cool romantic tones will set the mood for our floral creations. We will be designing on the striking metallic arch in the outdoor courtyard that overlooks the river, with the old mill ruins as it's backdrop. We will then move inside and design a fireplace mantle piece in the chapel, as well as pieces for the Grand Room.
Colour palette: Seafoam Blue, Brass/Gold, Soft Yellow, Gun Metal Grey.
PRICING: $499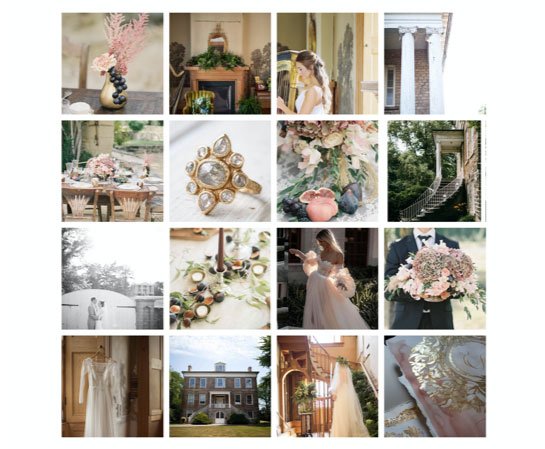 Coming soon. Date to be announced
The first annual Flower & Photography Workshop, and Industry Mixer: "Arrivee"
Spend an entire day designing everything from personal florals to stunning floral installations in this full day workshop & industry mixer sponsored by Vineyard Bride @ Willowbank in Niagara-on-the-lake. Planners & Designers will be transforming this Heritage School into a romantic, old world venue for our full wedding day set up. We will then have the opportunity to listen to VIP guest speakers to finish our day.
Inspired by Pride & Prejudice & Gone with the Wind, this will be a modern retelling of a classic southern wedding. Using the Georgian Revival Portico set within a lush meadow clearing as inspiration, our bride will wear a blush gown with billowing sleeves, and our designs will have pops of vibrant summer fruits. Colour palette: Plum, Pink, Peach and Gold.
Event Itinerary:
We begin our morning by designing personal florals for the bride and groom & for individual styled flatlays of your work. Then, we will design a stairwell installation ahead of the "first look", and from there, cascading arrangements to be used for the styled receiving & cake tables.
We then break for a grazing style lunch catered by a local event caterer and to network with other vendors including top Toronto HMUA's, photographers, custom jewellers & bridal boutique owners, wedding planners & decorators.
After lunch, we will design a large, and stunning ceremony installation. This is not going to be your standard wedding arch!!!! Then we will move into the Parlour Room to design pieces for a large harvest style table for a sunset/evening, candle lit reception.
Your work, and personal headshots will be photographed by a team of wedding photographers throughout the day, in an airy and romantic style. This is going to be an industry mixer like you have never seen!
EARLY BIRD PRICING: Register before 2021: $799
January 1, 2021 until sellout: $999