2020 FLORAL DESIGN SEMINARS
2020 will be an exciting year to learn the newest, most up to the minute techniques. After careful planning and of course your input, we will be doing a 2 project seminar SUNDAY APRIL 19TH.
THIS IS A DAY YOU DON'T WANT TO MISS
We will be doing 2 projects – making a floor to ceiling wall cascade installation with a matching hanging installation.
Some of the elements we will use are Pampas Grass, dyed and natural babies breath, dyed asparagus plumosa fern, full petal count roses and your favorite trending moody colors of carnations. We will add trending dried palms and foliages as well as seasonal dried and fresh elements.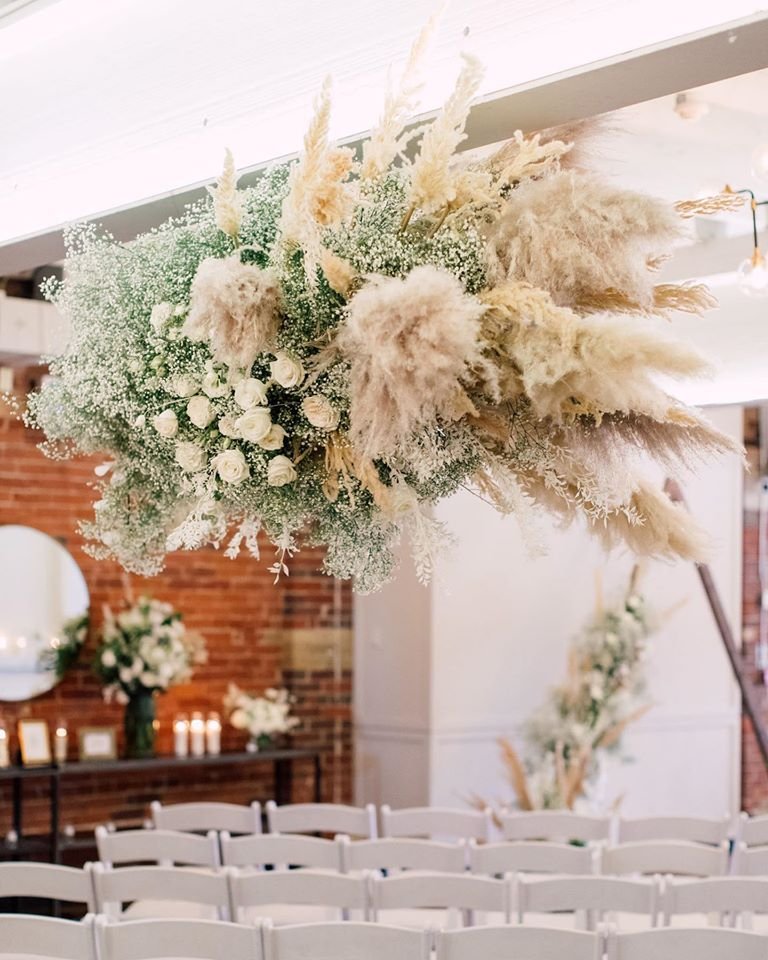 Our colour theme will be the colours you requested by survey. All natural brown, beige, ivory and moody tones of dusty rose and plum.
It will be a day for learning and connecting with other like minded entrepreneurs like yourself and of course our favorite restaurant Colossus will be catering the event. Wine, nonalcoholic drinks and goodies are on the menu as well.
This is a day we have planned for you and in appreciation to our students, present and past, you will receive a $100 discount if you register by March 1st.
For everyone else we would love to offer you a $50 discount if you register by March 1st as well. After March 1st only Toronto Flower Students will receive their standard $50 discount.
WHEN: SUNDAY APRIL 19TH
TIME: NOON UNTIL 5PM
We look so forward to seeing our former alum and to meeting new floristry junkies joining the TFS family!