Toronto Flower School Master Class
A unique 1 day only networking and training event with special instructor Tellie Hunt.

April 22nd, 2017
Network, Learn & Profit
mary currie
Maryelise Currie is the creative director here at the Toronto Flower School. With 30 years experience in the flower business her love of flowers and contemporary design has brought her to the forefront of the au courant floral education culture.
With a love for the most current florals and a quest to never stop learning , Mary is bestowing her mission of creativity, beauty, and skill to her students. When not training the next generation of floral designers, Mary and her sister Susan are kept busy running the ever evolving Monarch Florists in Mississauga. Flowers are native to our blood and to be with them every day is not only fulfilling, but charmed.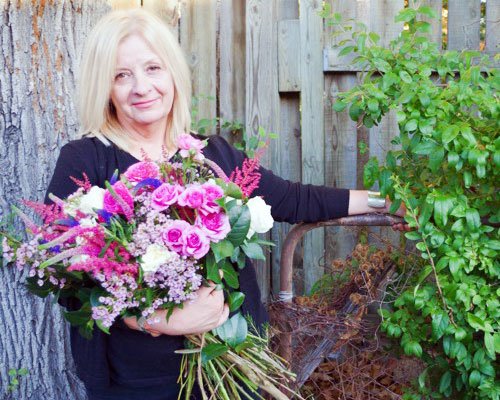 tellie hunt
Tellie Hunt began her career as a florist at the age of fourteen and since then has taken numerous masters classes abroad. Her designs are inspired by nature and her surroundings, whether it is the most beautiful fall toned leaf or the gradation of colour in the sky. She believes that her unstructured designs reflect the environment they surround by using locally foraged materials. It's for these reasons that you can always find her rummaging through bushes on a farm or searching for the perfect foliage on the side of the highway.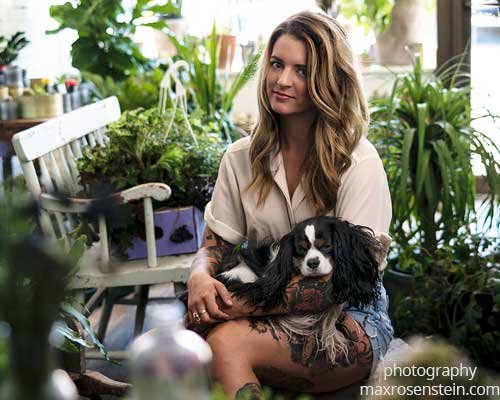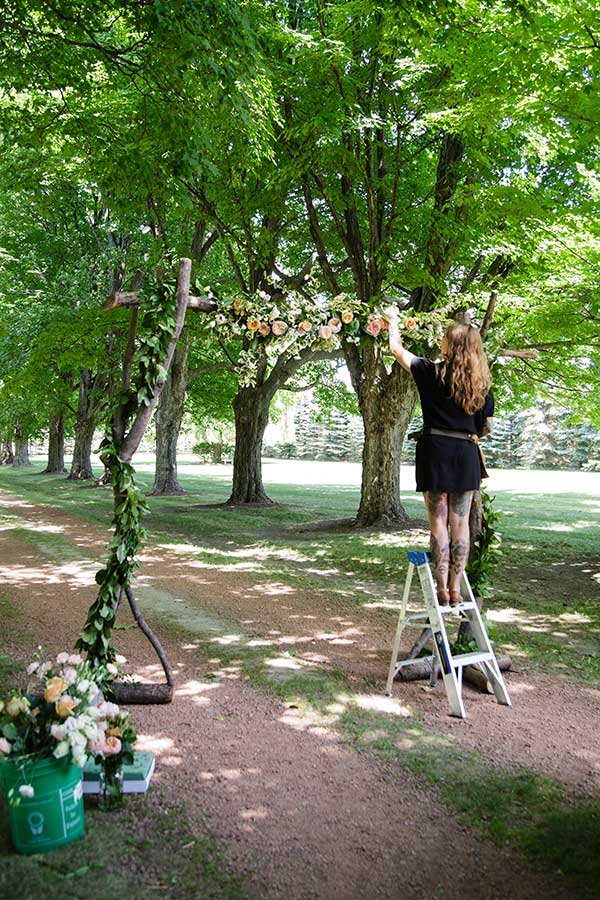 what to expect
We will have a day of socializing and learning, with Tellie making her famous floral arbor and trade mark garden style wedding bouquet.
You will learn the mechanics right from the beginning and at the end of the day, the techniques will be all yours to have and hold.
Even more important you will have the chance to network and make new connections with other floral entrepreneurs while enjoying a fully catered lunch.
This event is not simply just education, for those who are serious this event can pay for itself several times over through the knowledge gained.
It will take place on April 22nd, 2017 and space will be limited so register today by completing the form below. This event is open to anyone, however TFS Alumni get $100 discount (email me for your coupon code).
Event Location:
La Treport Wedding & Conference Center
1075 The Queensway East
Mississauga ON L4Y 4C1
Starts at 11am and ends approx 4pm
Register for the Master Class Below
April 22nd, 2017
La Treport Wedding & Conference Center
1075 The Queensway East, Mississauga
This was an amazing course.. Mary is awesome,very great energy she has,and wants her students to succeed....fun too!
About to start private lesson #3 and so far thoroughly enjoying being Mary's student. Laughter and learning - what could be better?! Mary is a great, and patient teacher and I'm learning a great deal. Highly recommend.
The mentorship program has helped me so much with my business. They are always there and prepared to help me with anything I need. They have set me up with a wholesale account for Toronto Flower School students so finally I can buy wholesale! ....Thanks Mary!
I'm missing my time with you so much. I'm waiting for the advanced classes to kick in soon. I really loved learning with you..thank you again!
I just finished this course and WOW! Mary was such an amazing teacher. I learned so much and am looking forward to applying my new skills in the industry. I would recommend this course at the Toronto Flower School to anyone interested in floral design.